What should I do before using my plancha for the first time?
For the first use, it is preferable to clean the hob with a little water and a cloth.

Once this is done, you can heat the plate for a few minutes.

All you have to do now is start your first plancha baking !
What do I need to know before I do my first plancha baking?
Our planchas have a very short heating time. Indeed, they need only 5 minutes to be hot and ready to use.
Our plates go up to more than 300°C, which is perfect for grasping your food as soon as it is placed on the cooktop.
As far as the use of fat on baking trays is concerned, we recommend that they be added just before cooking food. By letting oil heat on the cooktop for too long, it may char and this is not good for your health.
What type of gas should I use?
For gas, we recommend propane gas, which will provide better flames than butane gas. gas (butane and propane) are perfectly compatible with our planchas.
How do I connect my plancha to my gas bottle?
In order to connect the plancha to a gas bottle, we recommend using a gas tube with a screw cap type G1/2.
It is a standard tuyau used for the majority of gas barbecues and planchas. This type of hose can be found in shops or supermarkets but also here on our Vivaplancha.com website, for which we offer you preferential negotiated rates.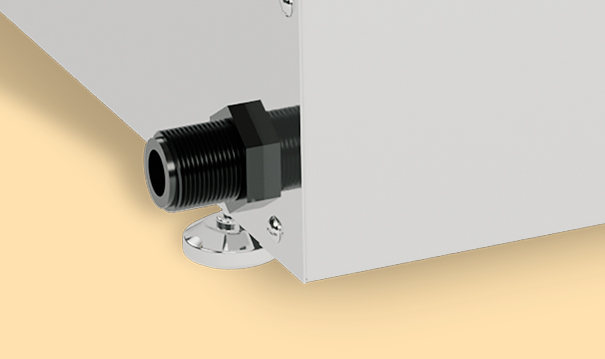 Plancha cooking: is a Vivaplancha gas plancha more efficient than an electric table plancha?
IIt is very clear that a
gas plancha
(like those of the different Vivaplancha ranges) is indeed
more effective
than an
electric table plancha
.
The advantage of the Vivaplancha gas plancha is really its power and heat diffusion.
This allows you to attach the food to the heart on the griddle and to have a perfect cooking even for thick foods such as a large rib of beef.
Is the cooking result better than that obtained with a barbecue?
The power of our burners allows us to seize food, not by grilling it not even by burning it, as some barbecues can do, but by preserving all the flavours. That's why many restaurants use planchas to cook!
An electric, gas or charcoal barbecue will never produce the cooking qualities that plancha brings. Indeed, on a barbecue, fats fall on embers or flames through the grate and emit toxins harmful to health.
As a result the quality of grill cooking is much better than that of a barbecue and that is why this cooking method is healthier !
Can we really cook everything with the plancha-grill?
The advantage of plancha is to be able to cook all types of food, red meat, fish, shellfish, vegetables, fruits.... The plancha allows you to cook cook both small foods such as steaks, fish fillets or vegetable slices and large piecessuch as ribs or whole fish !
The white meats that are very dry when cooked on the barbecue are much softer and juicy à la plancha, vegetables can be cooked without adding fat and there is the pleasure of cooking fish.
Unlike barbecuing, la plancha seizes food and does not "carbonize" it , you will no longer taste like burning on your plates !
Small plus: On Vivaplancha planchas, you benefit from 2 or 3 adjustment buttons burners to adjust the flame power to the types of food being cooked.